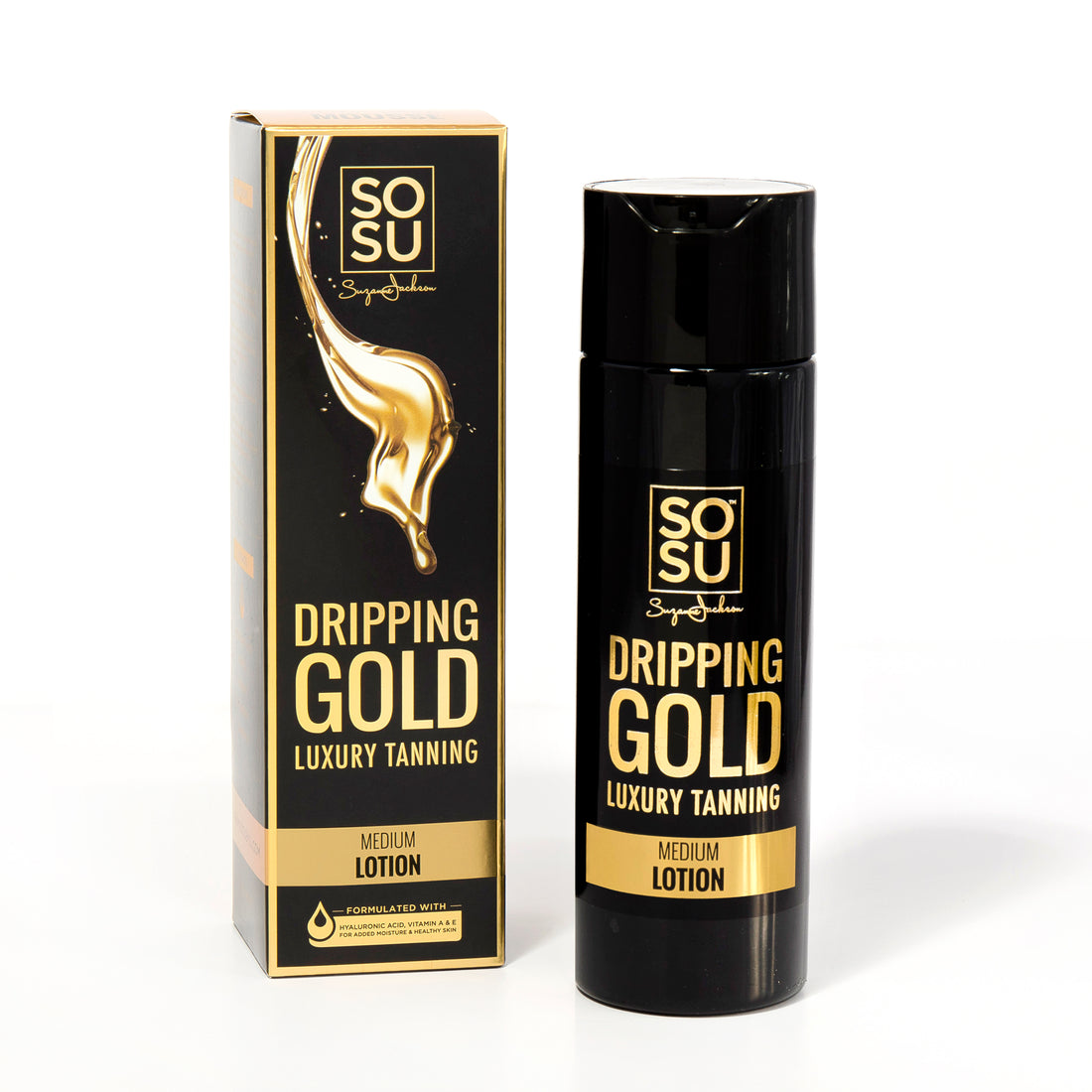 NEW IMPROVED FORMULA!
A gorgeous golden olive tone, enriched with Shea butter and coconut oil, this tanning lotion is easy to apply and packed with hydration for maximum skin health and a natural fade.
STEP 1 - Exfoliate but do not moisturise or use moisturising shower cream prior to tanning.

STEP 2 - Apply SOSUbySJ Dripping Gold Tanning Lotion to clean, dry skin that is free from deodorant, perfume or makeup.

STEP 3 - Apply tan in circular motions using the SOSUbySJ Velvet Tanning Mitt to ensure streak-free and even application.

STEP 4 - Use sparingly on hands, elbows, knees and feet.

STEP 5 - Allow minimum 7hrs before showering off with water. Allow overnight development for a darker result.

STEP 6 - Moisturise the skin daily to prolong your tan.