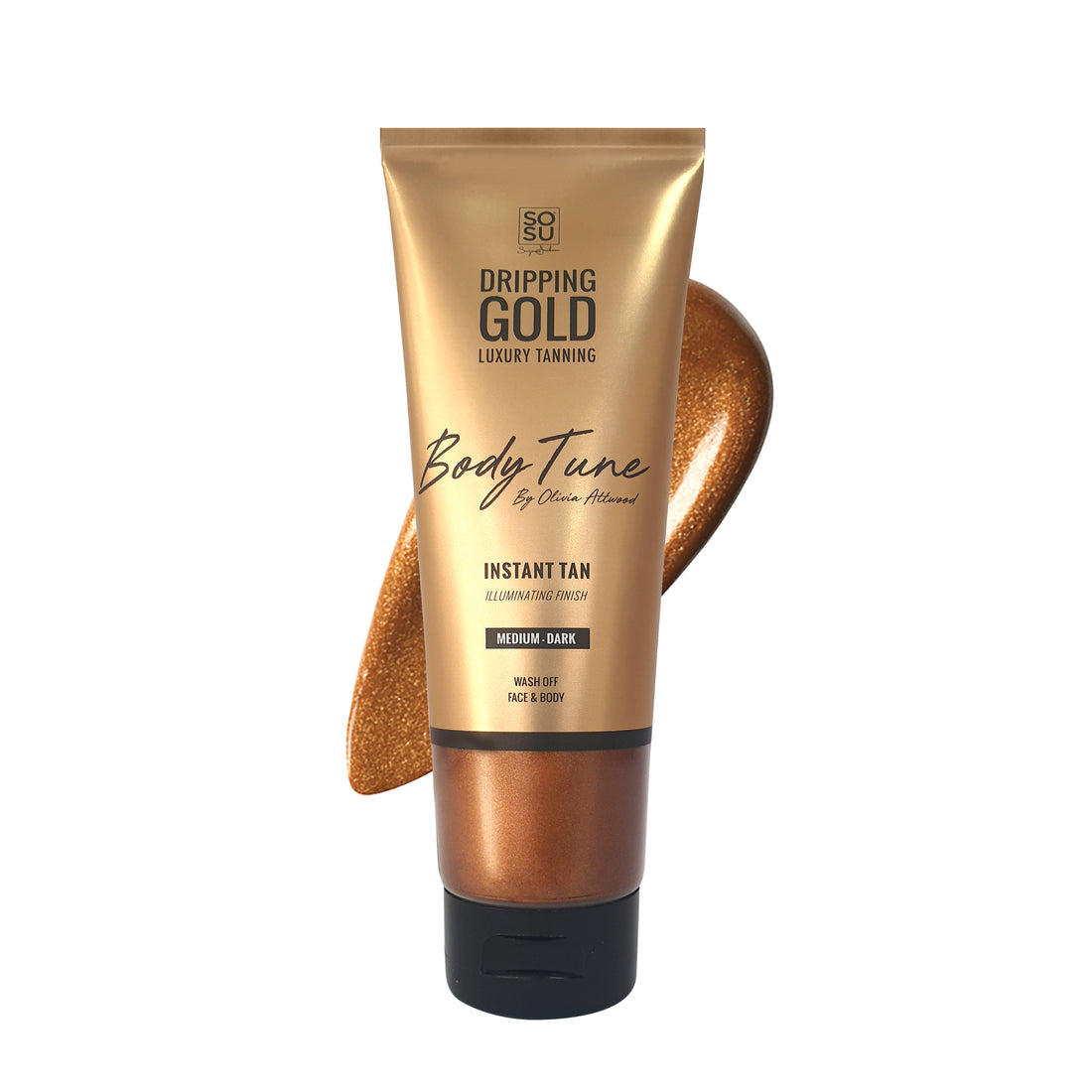 Tune your skin to perfection!
Body Tune, a luxuriously rich instant Tan that glides effortlessly onto the skin and delivers a flawless, bronzed glow instantly. Body Tune is not only a lightweight, build-able formula but also helps to even out skin texture by. concealing imperfections.
Suitable for face and body and designed to be worn over Dripping Gold Luxury Tan, Body Tune is ideal if you want to tan in a hurry or deepen and enhance your existing tan.
Using a velvet tanning mitt or luxury large kabuki brush, apply to the body and blend into skin in circular motions.
For the face, lightly apply using a kabuki brush.
To remove, wash off with water.