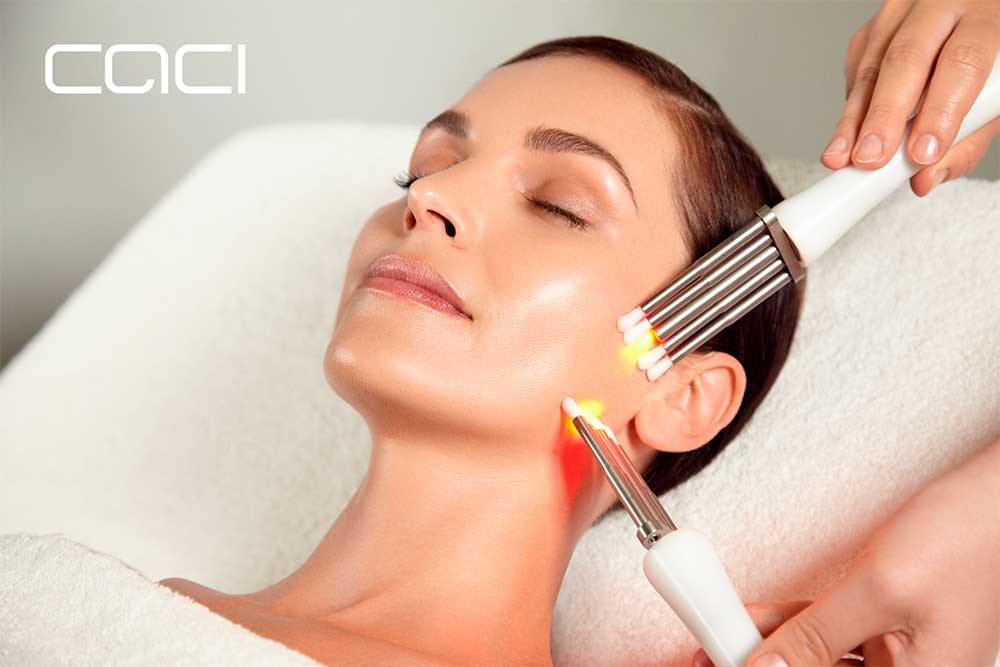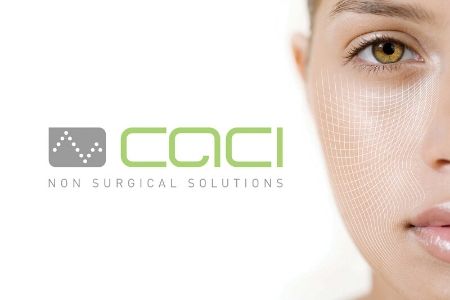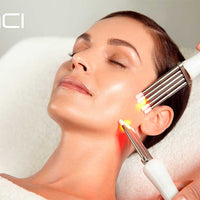 Description

CACI Ultimate Facial €110

CACI Eye Revive €60

CACI Microdermabrasion €80
CACI International is an award winning, globally revered brand, known for its non-surgical facelift system. At The Beauty Suite, we are thrilled to work with such an innovative brand, leading the way in results-driven facial technology. 

The treatment
During each 1 hour treatment session, all 32 facial muscles are gently manipulated and re-educated by our trained therapist using a series of precise movements. Soft cotton-tipped wands are used on the face to transmit the microcurrent energy to the facial muscles to restore tone and elasticity, resulting in a more youthful, radiant complexion.
Results are visible after the very first treatment but a course of twelve treatments is generally recommended. 

CACI Ultimate Facial €110
This treatment works on combating the signs of ageing, a 'non-surgical' facelift. It lifts the muscles of the face, and includes microdermabrasion and lymphatic drainage. The treatment targets lines and wrinkles, skin pigmentation and rehydration. It's the most comprehensive anti-ageing CACI facial. 
The New CACI Eye Revive treatment is a must-have for anyone concerned with ageing and puffiness around the delicate eye area. The gentle 30-minute treatment soothes tired, puffy eyes, combats dark circles, reduces fine lines and wrinkles, and lifts hooded eyes. The micro-current eye rollers are infused with CACI Eye Revive serum which contains REGU AGE and other clinically-effective ingredients to reduce puffiness by up to 31%, and dark circles up to 35%. The deeply nourishing hydro eye mask is then applied to soothe and calm the skin.
CACI Microdermabrasion €80
This is an intensive exfoliation treatment of the skin which helps to refine open pores and reduces the appearance of fine lines and wrinkles. Great to improve dull complexion, instantly giving a brighter and fresher look. This deep cleansing treatment is also excellent for problem areas of the face such as scarring caused by blemishes, and breakouts, open pores, blackheads or dry, flaky skin.