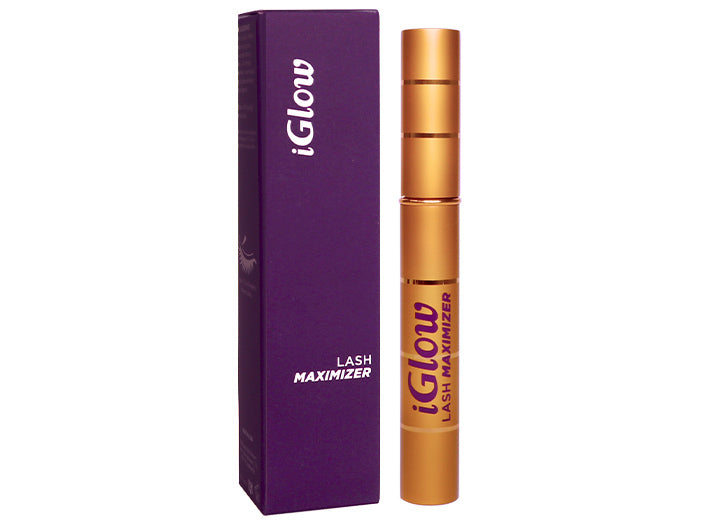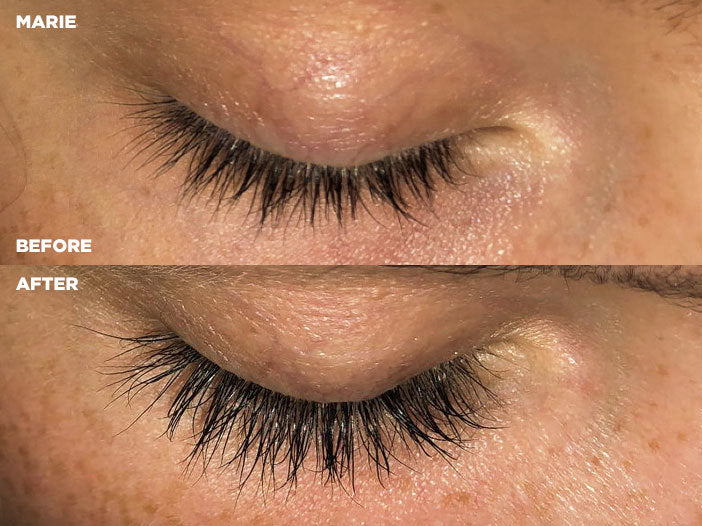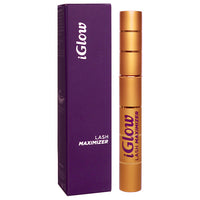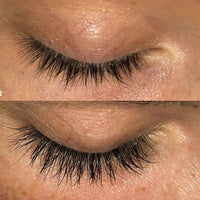 Description

How to use the iGlow Lash Maximizer

Caution

Ingredients
The iGlow Lash Maximizer is the perfect eyelash serum for anyone dreaming about longer and fuller eyelashes. Results usually appear within 3-8 weeks. Depending on the lash growth cycle it can take up to 12 weeks.
iGlow's mission is to always deliver the best, safest eyelash serum on the market. The iGlow Lash Maximizer has therefore undergone dermatological and ophthalmological examinations to ensure that you get the safest and gentlest product, while also being the most effective. The iGlow serums are vegan and cruelty free.
Apply the serum until you have achieved the desired results. From now on, you only need to apply the serum 2-4 times a week. When you stop using the eyelash serum, the effect will decrease and the eyelashes will grow back to their natural length after the growth cycle has ended. Please note that results may vary from person to person.

Contains: One tube contains 2 ml which should last 3 months of normal use.


How to use the iGlow Lash Maximizer

Apply the iGlow Lash Maximizer daily, until you have achieved the desired results. From now on, you only have to apply the serum 2-4 times a week to maintain your long lashes.
1. Remove makeup and clean your skin. Use an oil-free makeup remover, as oils can prevent the serum from being absorbed.
2. Apply one thin stroke on clean and dry skin every day. Apply the serum as you would an eyeliner, but just above your lash line, so you don't get it into your eyes.
3. Let dry for a minute or two. That's it!
4. Repeat every night until you have achieved the desired results. Normally results are seen around 3 weeks, and the best results appear after around 8 weeks. Maintain by applying the serum 2-4 times a week.
Warning: If you are sensitive to makeup products, try carefully in the beginning. E.g. do a patch test on your forearm 24 hours before you apply it on your eyelid, to see if you get a reaction. If you get serum in your eyes, rinse with lukewarm water.

For ethical reasons, the serum has not been tested on vulnerable groups such as pregnant or breast-feeding women, or persons undergoing chemotherapy. Recommended age limit is 18 years. NOTE: Read the supplied instruction manual thoroughly before use.

Aqua, Glycerin, Panthenol, Sodium Citrate, Leuconostoc/radish Root Ferment Filtrate Alanine, Alcohol, Arctostaphylos Uva Ursi Leaf Extract, Arginine, Aspartic Acid, Calcium Gluconate, Caprylyl Glycol, Chamomilla Recutita Flower Extract, Ethylhexylglycerin, Gluconolactone, Glycine, Hexylene Glycol, Histidine, Hydrolyzed Glycosaminoglycans, Hydrolyzed Yeast Extract, Hydroxyethylcellulose, Isoleucine, Isopropyl Cloprostenate, Magnesium Ascorbyl Phosphate, Panax Ginseng Root Extract, Pca, Phenylalanine, Polysorbate 20, Proline, Propylene Glycol, Serine, Sodium Hyaluronate, Sodium Lactate, Sodium Pca, Threonine, Tocopheryl Acetate, Triethanolamine, Valine, Vitis Vinifera Seed Extract, Phenoxyethanol, Sodium Benzoate, Sodium Metabisulfite.